Is an SMSF right for you? Call 0755231159 today to find out!
If an SMSF is suitable for you, there is every chance we can help make this happen!
7 Reasons to consider a Self Managed Super Fund (SMSF):
1. Control - Members choose specific asset & allocation (specific property, shares, Cash etc).
2. Tax Benefits - 15% on investment income & capital gains (compared to company or individual tax threshold)
3. On retirement - in general Tax Free benefits for pension accounts (capital gains and investment income). Fund members may have several accumulation and pension accounts in a fund.

4. Consolidation of members funds - Though separate member accounts are maintained, you can combine resources to purchase specific assets. Rollover your existing superannuation funds to your SMSF. Your SMSF can receive employer contributions.
5. Real property purchase (borrow) to invest. Fund monies can be used for deposit. Greater wealth Value Increase in super fund (pay off loans faster, effective tax environment)

6. Choice of Life insurance Provider and a deduction to the fund
7. SMSF can own your business premises, and transfer business property and publicly listed shares inspecie.
Our services:
Superannuation Funds
We provide professional Taxation Advice regarding super fund contributions, income and tax deductions, pension entitlements.
Access to ASIC registered financial and investment advisors, and Specialist SMSF Services to enable you to plan for your retirement.
Self Managed Super Funds
At Lee Business & Accounting Services we provide full accounting, administration and taxation services for your self managed superannuation fund.
Full financial statement reporting, including members statements and minutes,

Taxation Return Preparation & Lodgment

Online Fund Reporting Services

Fund Administration including live bank feeds

Arrange Fund Audit by an ASIC Registered SMSF Auditor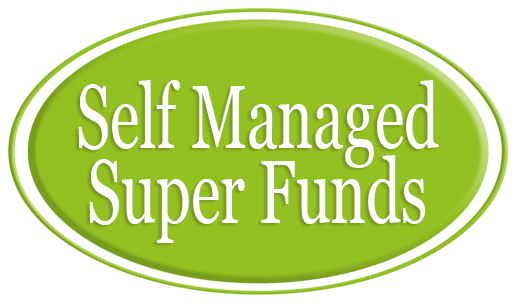 Free SF360 Portal Client Login - Trusted by professionals - 24/7 Cloud Software for SMSFs
As part of our service offering through our team of authorised representatives we can assist with specialist SMSF advice, technical support, independent investment advice, consulting, trustee education and training.
Specialist SMSF Services
Establishment of SMSF



Estate planning strategies

and advice



Pension strategies
Investment Advice
Contributions Strategies (maximising member benefits in a tax effective environment)


Trust deed reviews


SMSF property investment (borrowing within SMSF) using an instalment warrant (advice and implementation)



Useful Links - Superannuation FAQs
To find out if an SMSF is right for you, call us today on 0755231159
We have a team of ASIC licensed financial planners who are
Authorised Representatives of
GPS Wealth Ltd | ABN 17 005 482 726 | AFSL 254 544 | Australian Credit License 254 544
www.gpswealth.com.au | GPS Wealth Ltd Financial Services Guide | GPS Wealth Ltd Privacy Policy | GPS Wealth Ltd Complaints

The information contained on this webpage has been provided as general advice only. The contents have been prepared without taking account of your objectives, financial situation or needs. You should, before you make any decision regarding any information, strategies or products mentioned on this website, consult your own financial advisor to consider whether that is appropriate having regard to your own objectives, financial situation and needs. Whilst Lee Business & Accounting Services & Competent Rock Pty Ltd are of the view the contents of this website or webpage is based on information which is believed to be reliable, its accuracy and completeness are not guaranteed and no warranty of accuracy or reliability is given or implied and no responsibility for any loss or damage arising in any way for any representation, act or omission is accepted by Lee Business & Accounting Services, Competent Rock Pty Ltd or GPS Wealth Ltd or any officer, agent or employee of Lee Business & Accounting Services, Competent Rock Pty Ltd or GPS Wealth Ltd.